How To Cook Steak on the Stove And Or Oven
Yield: Makes 4 to 6 servings
Ingredients
2 ribeye or New York steaks (at least 1-inch-thick, about 12 ounces each)
1 teaspoon kosher salt
3 tablespoons unsalted butter
3 cloves garlic, smashed
2 to 3 sprigs of fresh thyme or rosemary
Equipment
Paper towels
Plates
Cutting board
Knife
12-inch cast-iron skillet
Tongs
Instant-read meat thermometer
Instructions
Prep the steaks. Remove the steaks from the refrigerator about 30 minutes to 1 hour before cooking. Place them on a paper towel-lined plate and pat dry with more paper towels. This will help dry the surface of the meat, making a better crust.

Prepare the rest of the ingredients. Because cooking the steaks will go quickly with almost no hands-off cooking time, make sure you have the rest of the ingredients handy, as well as a probe thermometer and a clean plate for resting the steaks.

Season the steaks. Just before cooking, liberally coat the steaks with the salt, making sure to coat the sides of the steaks as well.

Heat the pan. Heat a 12-inch cast-iron skillet over high heat for about 10 minutes; the pan should smoke just a bit when it is properly heated.

Cook the steaks. Carefully place the steaks in the hot pan and cook on the first side until enough of a crust has developed that the steaks no longer stick to the pan, about 1 minute. Flip and cook on the other side for 1 minute. Continue cooking and flipping for a total of 4 minutes.

Flavor and baste the steaks. Carefully add the butter, garlic, and herbs to the pan. Flip the steaks once more. Tilt the pan so the butter pools on one side and use a large spoon to baste the butter over the steaks. Flip again and repeat. Begin checking the internal temperature of the steaks at 6 minutes total cook time for your preferred doneness. Medium rare is between 125°F and 130°F.

Rest the steaks (optional). Transfer the steaks to the plate to rest for 5 minutes. While the steaks rest, prepare a pan sauce if desired.

Carve the steaks. Transfer the steaks to a cutting board and thinly slice across the grain. Serve immediately with the pan juices or pan sauce.
Storage: Leftovers can be stored in an airtight container in the refrigerator for up to 4 days.
Meghan Splawn is the Food Editor for Kitchn's Skills content. She co-hosts a weekly podcast about food and family called Didn't I Just Feed You.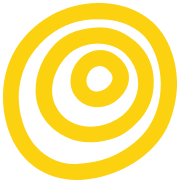 More from The Kitchn